Basic Pool Canoeing Lessons
The best place to learn how to handle an open canoe is in the pool. Just be aware of the sides of the pool and the depth of the water.
After an initial briefing you can start with the first steps. The instructor will demonstrate skills on the water or run through various techniques on land. Then you can jump in and have a go.
The Basics include:
Lifting and carrying of boats
How to get in and out of the boat
How to keep your balance
How to hold the paddle correctly
Paddling forwards and backwards
How to turn the boat
Man-over-board rescues
Capsize and swim to shore
Capsize and climb back in
How to empty the boat
Holding the paddle correctly helps keep the boat in a straight line. If you hold the paddle incorrectly and off-centre the boat goes round and round in circles.
As the training progresses, you will be taught about the potential hazards on the water, rescue techniques and rescue equipment. If you take extra lessons, the skills you will learn get harder, although they can be more important to you, depending on the type of training you choose.
After a few lessons on and in the water you will soon start to get a feel for what you enjoy, then the fun starts. Get ready for wet mayhem with your team, family and friends.

Capsize Fun
Capsize training in the pool is exciting fun when you unexpectedly fall into warm water fully clothed and learn how to get back into the canoe. This is an essential skill that's fun to learn.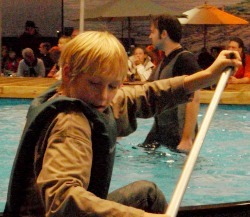 Lean over until you fall in.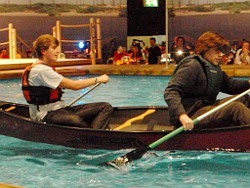 Instructors often capsize a boat to get newbies soaking wet.
Learn to Swim in Canoeing Clothes
For health and safety reasons all canoeists must learn to swim fully clothed over a distance of at least 50 meters. Longer distances for adventure swimming can be achieved with regular training. These lessons are always unique fun.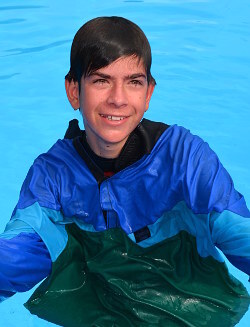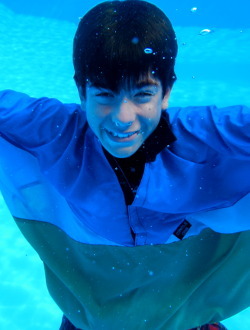 Pool Game: Sink My Boat
We are very excited to bring you the wet and wild game of "Canoe Battleship".
Water warriors battle during a nautical battle royale that rages for about an hour, with hopes of sinking their fellow paddlers.
Can you and your crew defeat the other team vessels inhabiting your territorial water? Can you survive each naval encounter by sinking enemy ships using only water buckets?
Grab three friends and compete in teams in pool to try to sink opponsing canoes for two heats and a final championship round. Each member has a bucket to both keep water out of the team canoe and to attempt to sink opposing canoes.
Canoe battleship is a fun event where teams of four people try to sink other teams' canoes and be the last boat floating at the end of the day. Teams are guaranteed 2 games. Each round will consist of four boats competing in a 12-minute time block. Water warriors earn points by sinking each other's boats using bucketfuls of water as their weapons of choice.
In the end, there could be only one winner still afloat after three rounds of intense paddling, laughter and soaking each other's clothes. All those taking part in the "Canoe Battleship" melee will be all smiles as they tossed bucket after bucket of water at each other, attempting to sink each other's boats.
Events like this are a fantastic way to bond with friends and to get good exercise. The exercise keeps your body in good shape while also being a way to relieve stress and give you a better mental outlook.

Rules
Only canoes and buckets can be used for the tournament. No other objects or pool toys will be allowed to use during the contest. No kickboards, squirt guns, or such.

Participants are expected to be fully clothed. People who are unprepared or who only wear swimwear will be asked not to participate. Goggles (recommended) and water shoes are permitted during the tournament.

Teams are made up of 4 participants. Only 3 people may be in the boat and will all receive buckets. Two players should use the seats and the 3rd sitting on the floor. No sitting on the "yoke". The 4th member will steer the canoe while in the water.

For safety reasons and to protect the canoes: No standing inside the boat, jumping or ramming into other boats. Teams that break any of these rules will be automatically disqualified from the tournament.

You cannot physically aid another team's boat in sinking, other than by adding water to their boat. No pushing, kicking, flipping and/or submerging in anyway. Nor may your team hold onto the sides of the pool deck or another team's canoe.

Teams that sink or are deemed "sunk" by tournament staff must exit the pool immediately and help drain the water from their canoe.

Teams who violate any of these rules may automatically disqualified from that heat or tournament.